Arup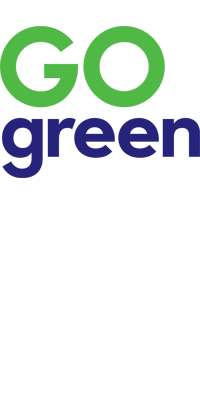 Arup is an independent firm of engineers, designers and consultants with over 11,000 employees globally, and 280 staff in Bristol.
Retrieving Go Green status
The organisation is the creative force at the heart of many of the world's most prominent projects in the built environment and across industry. Founded in 1946, with an enduring set of values, our unique trust ownership fosters a distinctive culture and an intellectual independence that encourages collaborative working. This is reflected in everything we do, allowing us to develop meaningful ideas, help shape agendas and deliver results that frequently surpass the expectations of our clients. 
Arup will contribute its leadership in sustainability, future cities and cities resilience
For Bristol 2015 Arup will contribute its leadership in sustainability, future cities and cities resilience, along with extensive delivery experience to enable Bristol to realise the legacy of being 2015 European Green Capital. This broad range of technical and specialist skills makes Arup the ideal consultant to help realise future cities, and not just plan for them.
As consultants, designers and engineers, staff at Arup help Bristol to become a 'low carbon city with a high quality of life for all' through a range of work for a variety of clients and collaborators, across the public, private and third sectors. Our mission is to shape a better world, and for staff locally that means contributing to sustainable outcomes in Bristol. 
Examples of the services we offer that contribute include:
Integrated city strategy advice, including on smart cities and city resilience;
Sustainable building design;
Placemaking and urban design;
Green infrastructure strategy and design;
Sustainable transport strategy and design;
Planning, economics and funding advice;
Sustainable energy strategy and design; and
Sustainable, resilient infrastructure strategy and design.
We constantly challenge ourselves to push the boundaries of what is possible, to design with a social purpose and really fulfil our mission of shaping a better world. Arup's active interest and work in sustainability was recognised in 2014, and consequently awarded the 'consultancy of the year' title in 2014 by the Guardian Sustainable Business Awards. Our work on projects including the 'United Nations Development Programme' (global health programme environmental safe-guarding), considering the future of urban space ('cities alive') and practical steps towards urban resilience.
Location
63 St Thomas Street
Lawrence Hill
Bristol
BS1 6JZ
Contact
Business type
Construction & Property
Architecture
Engineering
Consultancy
Design
Neighbourhood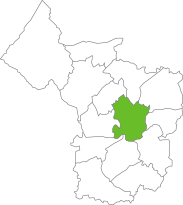 Ashley, Easton and Lawrence Hill