Bristol 2015 Grants Programme: Supporting sustainability projects for the city's year as European Green Capital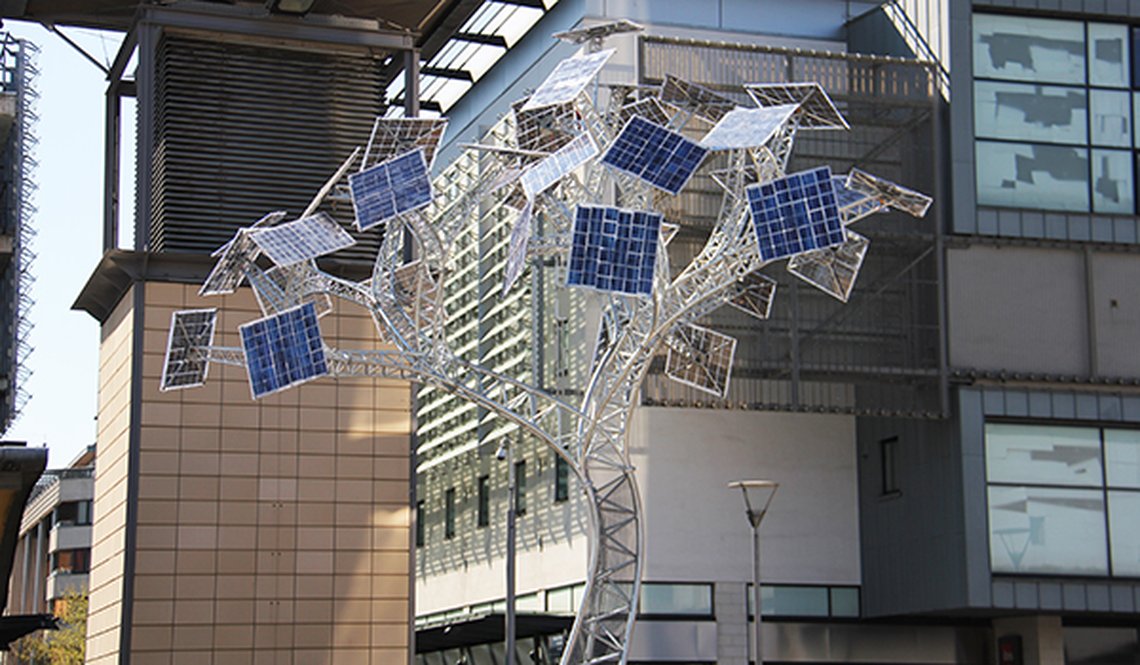 Bristol is home to a huge number of diverse grassroots projects. This was a major reason we were named the UK's first European Green Capital.
So to help as many new projects as possible get off the ground in 2015, as well as support existing ones, we have launched £2million in grant funding.
"The commitment of £2million in grant funding provides a huge opportunity for Bristol communities, neighbourhoods, organisations and businesses, as the city prepares to take on its title as European Green Capital. As Mayor and member of the Bristol 2015 Ltd board, I am determined that all Bristol's communities and diverse cultures reap the benefits of the environmental initiatives and increased attention and funding that the city is to receive next year."
George Ferguson, Mayor of Bristol 
There are three separate grant funds:
1. The Bristol 2015 Small Grants Fund (now closed)
2. The Bristol 2015 Strategic Grants Fund (now closed)
3. The Bristol 2015 Neighbourhood Partnerships Fund (now closed)
List of Grant Winners
1. Small grants
Talking Money
African Voices Forum
Ambition Lawrence Weston
Easton Energy Group
Bristol Community FM
Trinity Community Arts
Bristol Friends of Earth
Bristol Hospitality Network
Dame Emily Park Project
Edible Futures CIC
Friends of Hannah More
Bee Bristol
Bristol Naturalists Society
Friends of Badock's Wood
Life Cycle UK
The Schumacher Institute
Victoria Park Action Group
Lockleaze Voice
LitterARTI
Ecomedia Collective CIC
Travelling Light Theatre Company
Imayla
Avonmouth Community Centre Association
Bristol Community Energy
Bath Bristol YMCA
Brandon Trust
Buzz Lockleaze
FoodCycle
Full circle
Matthew Tree Project
Montpelier Bean Feast
Square Food Foundation
Ujima Radio
WildWalks4WellBeing
Bristol Avon River Trust
Bristol Somali Youth Network
CPRE Avonside
Groundwork South Trust
Young Bristol
2. Strategic grants
APE Project CIC
Architecture Centre
Avon Wildlife Trust
Beacon Farms
BRERC
Bristol Ensemble
Bristol Festivals
Bristol Fish Project
Bristol Food Network
Bristol Green Doors
Bristol Natural History Consortium (2 projects)
CSE (2 projects)
CSV
Demand Energy Equality
Ecomotive
Fareshare Southwest
Gathering Voices
Greater Bedminster Community Partnership
Incredible Edible Bristol
People's Republic of Stokes Croft
Playing out CIC
Portland Centre for Integrative Medicine
Resources Futures Limited
Sustrans (3 projects)
The Bristol Initiative Charitable Trust
The Prince's Trust
UWE
91 Ways to Build a Global City
3. Neighbourhood Partnership grants
A total of 133 projects have been funded across Bristol's 14 Neighbourhood Partnerships (NPs). NPs are responsible for making decisions about budgets and services for their areas at their quarterly meetings, and these decisions are informed by neighbourhood information and engagement with local communities.
Avonmouth and Kingsweston
Henbury, Brentry and Southmead
Henleaze, Stoke Bishop, Westbury on Trym
Bishopston, Cotham and Redland
Horfield and Lockleaze
Cabot, Clifton, Clifton East
Ashley, Easton, Lawrence Hill
Greater Fishponds
St George
Greater Bedminster
Knowle, Filwood, Windmill Hill
Greater Brislington
Dundry View
Hengrove, Stockwood and Whitchurch
All grant funded projects are required to produce a report evaluating the impact of their project at the end of Bristol's Green Capital year, or at the culmination of their project.
Both Small and Neighbourhood grant funded projects have been issued with a standardised template identifying key areas of performance to report against.
Strategic grant funded projects are contractually obliged to provide a final report but are also required to submit regular budget statements and progress reports against their delivery objectives, in order to release their next stage payment. Strategic grant holders are also required to collect and report on a range of user data against an agreed schedule of performance indicators at the end of their project. A proportion of the total grant is held in reserve until these final reports have been received and approved.