Beacon Farms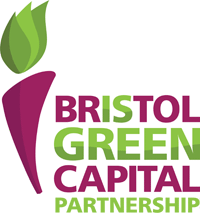 Beacon Farms is an organisation with its roots firmly planted in the soil. We aim to grow good food and build a strong community, whilst providing opportunities for new entrants to get growing on Bristol's best soils.
We are a social enterprise incorporated as a Community Benefit Society and the five objectives enshrined in our rules are to:
Protect high grade agricultural land, so that it can be used now, and in the future, for the production of horticultural crops for local urban populations,
Make land available for new growers and groups wishing to develop small-scale commercial enterprises to produce food for the local area using organic and sustainable methods and to sell into local markets,
Provide training, and access to accredited qualifications where appropriate, in sustainable production methods and growing techniques, appropriate technology, and all aspects of running a sustainable horticultural business,
Ensure that habitat conservation is undertaken,
Work with the local community and customers to ensure that the enterprise is supporting their local food needs and providing opportunities for them to engage with the land.
Location
The Better Food Company
The Bristol Proving House
St Werburhgs
Bristol
BS2 9LB
Contact
Business type
Agriculture, Fishing, Mining & Utilities