Bristol 2015 Lab
The Bristol 2015 Lab is a public engagement space for the Green Capital year, which runs family friendly events covering the Green Capital themes: nature, transport, food, resources and energy. The lab is also accompanied by a shop, packed with innovative, locally produced products from Bristol artists and suppliers.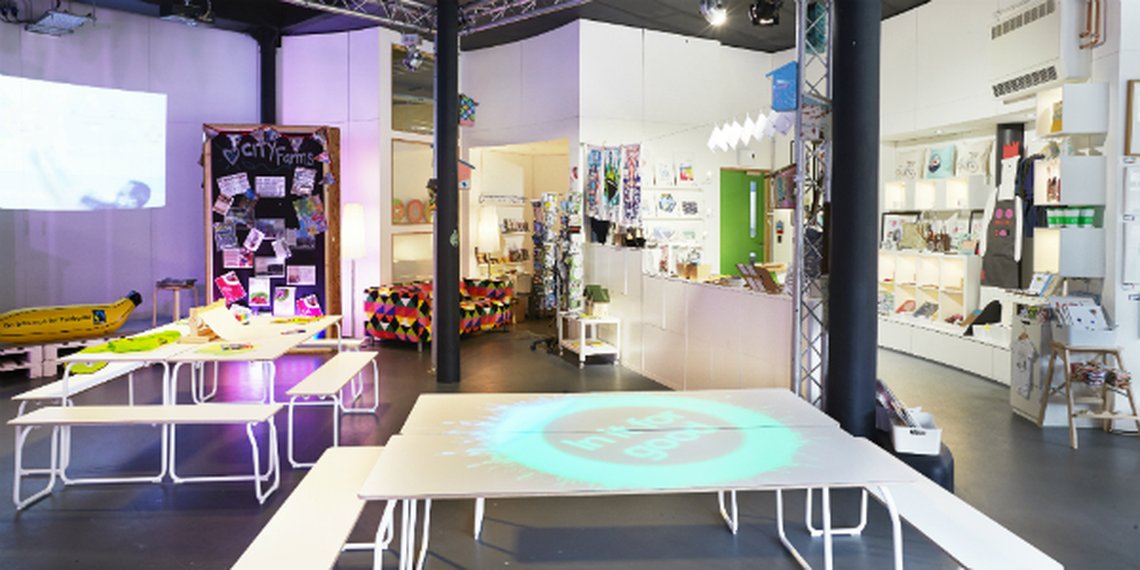 The Bristol 2015 Lab is a public engagement space offering free family friendly events at weekends and during school holidays. It can also be hired out for meetings and events.
The space has been kitted out with the help of IKEA, and will be used to hold free workshops and events themed around: nature, transport, food, resources and energy.
The Lab also features a shop run by Made in Bristol and will also be the exclusive retailer for official 'In it for Good' sustainably produced merchandise.
Andrew Garrad, chair of Bristol 2015, commented:
"It's really important that Bristol's year as European Green Capital engages as many people across the city as possible, so it makes sense that our own offices, right here on the harbourside, should become a 'hive' of activity during 2015.
"So I would urge you to come along, find out more about the Green Capital year and – most importantly – see how you can get involved."
Venue hire
If you're interested in booking out the lab for an event, meeting or workshop, please email [email protected] with a brief explanation of your event and the time and date when you would need it.
Rates
£50 for meetings (Not including BCC/Bristol 2015)
£50 for evening events where one of the team has to stay past regular work hours (unless one the B2105 staff are hosting)
£50 for ½ a day engagement hire
£100 for 1 Full Day engagement hire
£250 for a weekend takeover of engagement
Directions
Bristol 2015 Lab is located on the harbourside, a couple of doors along from Tourist Information. The Lab will be open 10am to 5pm daily throughout half term. Outside of half term, the lab shop will be open Fridays, Saturdays and Sundays from 10am-6pm.