Vacancies
There are no paid vacancies at this time, but volunteering oportunities are available with the Bristol 2015 Nerghbourhood Arts Programme:
Volunteer Stewards for A Bristol Murmuration public exhibition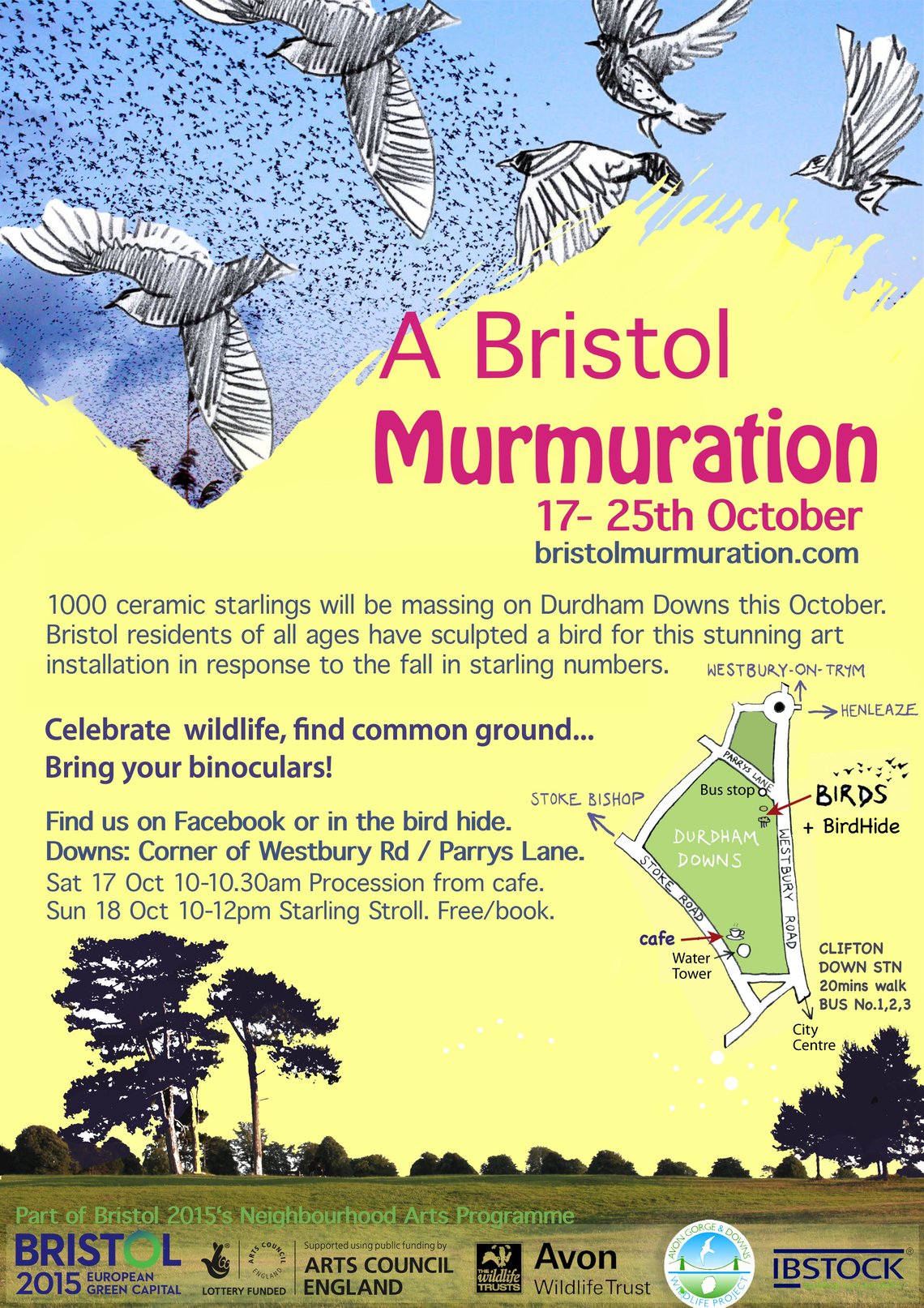 Heard about Zoe Cameron's project for Henleaze, Stoke Bishop and Westbury-on-Trym? She's been busy making 1000 ceramic starlings with residents across the area. These birds will be exhibited in a spectacular murmuration installation on the Downs from 17th to 25th October. We're recruiting a team of volunteers/stewards to help install or look after the birds and provide information to the general public. Please register your interest here and we will be in touch in October to find out your availability.
Deadline to sign up is Monday 12th October at 6pm.