Bristol Water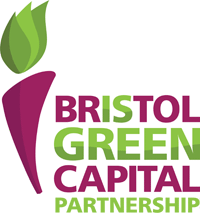 Bristol Water has been part of Green Capital from the start, and is proud to have been part of the successful team that went to Brussels last year to make our case.
For 168 years Bristol Water has been supplying drinking water to Bristol and the surrounding area –  the water sources are special places like Chew Valley Lake and Blagdon lake and we've also got an aqueduct that brings spring water to Bristol by gravity… it's a great example of low-carbon Victorian engineering!
Bristol is growing and we're investing to meet the city's needs. We're reducing leakage, cutting our carbon footprint and working with farmers to protect the water sources we all rely on.  We need our customers to help too by using water efficiently – and Green Capital is a great way for us to reach  out to people about this, but it's also a global showcase for water management in a 21st century city.  We'll have a lot to show, with fantastic projects under way from wildlife islands in the docks to a network of new drinking fountains across Bristol.  Bring on 2015!
Location
Bristol Water plc
Bridgwater Road
Bishopsworth
Bristol
BS137AT
Contact
Business type
Agriculture, Fishing, Mining & Utilities
Neighbourhood
Dundry View