Building resilient cities
Preparing for the future means building better cities
Preparing for the future means building better cities. New York. Athens. Wenzhou. Boston. Oslo. Dhaka. New Orleans. Nairobi. In recent years, dozens of cities across the globe have been hit by large-scale catastrophes of every kind: natural disaster, geopolitical conflict, food shortages, disease and contagion, terrorist attacks. If you haven't been directly touched by one of these cataclysms yourself, in our interconnected world you are sure to have been affected in some way. They harm vulnerable individuals, destabilise communities and threaten organisations and even whole societies.
We are at greater risk than ever from city-wide catastrophe, and as the severity and frequency of these disasters increase, we must become better at preparing for, responding to and recovering from them. Be it Haiti's dependence on humanitarian aid, the rebuilding effort after the Great Fire of Manhattan or the reason why more girls than boys drowned in Japan's 2011 tsunami, Judith Rodin, President, Rockefeller Foundation, author of The Resilience Dividend, and world-leader in building resilient cities, brings together vivid stories with practical insights (such as how to disaster-proof a building) and ground-breaking research to help build a radical future in which individuals, companies and entire societies face disaster by creating more dynamic, more resilient cities.
Booking
Thanks to the support of the Cabot Institute, admission is free but booking in advance is required.
Events starts punctually and, out of consideration to other audience members and speakers, our policy is not to admit or issue refunds to latecomers. Please allow enough time to collect your ticket/s from the relevant box office (if these haven't already been posted to you), and make sure to arrive before the advertised start time to take your seat/s. The Festival of Ideas endeavours to hold its events in venues that are accessible to all, but if you have specific access concerns it is advisable to contact the venue direct. We sometimes film and photograph Festival of Ideas events. Please let us know if you do not wish to be filmed or photographed.
Contact information
This event is part of Bristol 2015 and the Festival of the Future City. It is run by Bristol Festival of Ideas in association with the Cabot Institute, University of Bristol.
Note: This is a new venue. The building is on the corner of Priory Road and Woodland Road. Ramped access to this building can be found via the entrance on 8 Woodland Road.
Venue
Social Sciences and Law Lecture Theatre
Priory Road Complex
12 Priory Road
Cabot
Bristol
BS8 1TU
Event type
Event organiser
Bristol Festival of Ideas and the Cabot Institute
Neighbourhood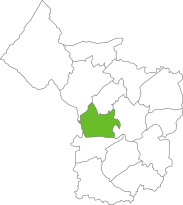 Cabot, Clifton and Clifton East