Can digital and interactive media (help to) save the world?
In a world where media is everywhere, and media making no longer the preserve of professionals, there is an expanded opportunity for documentary storytelling that reflects and challenges the conditions of our shared world. Looking at a number of innovative and award-winning interactive documentary projects – Word Without Oil, Collapsus, Waterlife, Sandy Storyline – Mandy will explore how documentary makers are taking advantage of interactive storytelling to address issues of environmental crisis and sustainability. While pointing to the challenges involved in demonstrating the impact of media work, she will make a case for the importance of documentary storytelling as a resource for thinking through climate change.
Mandy Rose is Director of the Digital Cultures Research Centre, University of the West of England in Bristol, UK. Mandy was co-founder and producer of the BBC's 'mass observation' camcorder project Video Nation (1994-2000), and Executive Producer of Capture Wales (2001-2007). Mandy has been at the forefront of participatory media and digital storytelling since the 1990s.
The Magic is In Your Head
Bill Thompson
A good story, well told, is the nearest thing to magic we know. It can change the way the world is perceived, transform our understanding of a situation, turn inertia into action and optimism into despair. It can make you love, or hate, or change from one to another.
We always use the latest technologies to tell the oldest stories, from cave painting to television to Popcorn-based interactive documentaries and Vine. Bill Thompson will ask whether we can use the newest tools for good or whether, like writing, they are more likely to limit our imagination and turn us into 'hearers of many things' who learn nothing.
Bill Thompson is a well-known technology journalist and advisor to arts and cultural organisations on matters related to digital technologies. He appears weekly on Click on BBC World Service radio, and writes a monthly column for Focus magazine. He is Head of Partnership Development for the BBC Archive, a member of the boards of Writers' Centre Norwich, Britten Sinfonia and The Collections Trust and a Visiting Professor at the Royal College of Art.
When: Thursday 8th at 5:30pm
Venue
Watershed
1 Canon's Rd
Cabot
Bristol
BS1 5TX
Event type
Neighbourhood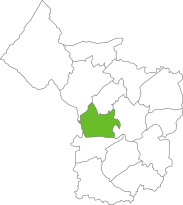 Cabot, Clifton and Clifton East