Fairtrade Fortnight at UoB/UBU
Fairtrade Fortnight at University of Bristol and UBU – activities, events and fun competitions to raise awareness for Fairtrade produce.
The national fornight hosted by Fairtrade International returns to promote activity in supporting Fairtrade to bring about positive change for millions of farmers and workers in developing countries.
70% of the world's food is produced by 500 million smallholder farmers yet many of them remain trapped in chronic poverty while shoppers enjoy the fruits of their labour.
In 2015, Fairtrade Fortnight will be on a mission to ask shoppers and businesses to choose products that change lives. UBU Get Green's National Campaigns Committee will be holding activities including speaker events, film screenings, 'taste the difference' tastings, competitions and challenges and other fun things!
Venue
The Richmond Building
105 Queens Road
Clifton
Clifton East
Bristol
BS8 1LN
Prices
Free
Event type
Food & Drink
Workshops & Education
Event organiser
University of Bristol Students' Union
Neighbourhood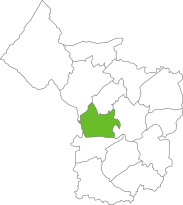 Cabot, Clifton and Clifton East