New Directions in Sustainable Housing
Stride Treglown and invited guests, Greenheart Construction, explore the theme of sustainability in housing design today.
Bristol architecture practice Stride Treglown are hosting a year's programme of events and this talk is one of several this month focusing on sustainable housing.
Expert local environmental housing builders Greenheart will start the event with a talk about their experience in this area, followed by four staff from Stride Treglown: Cora Kwiakowski, Rob Delius, Jacqui Pollard and Seya Tansill who will each be exploring different aspects of future directions in sustainable housing.
The talks will be in the fast-moving 'Pecha Kucha' format – 20 slides and 20 seconds per slide, with slides moving on automatically, meaning that every speaker only has 6 minutes and 40 seconds to deliver their presentation.
The event is being held in Stride Treglown's coffee lounge and ticket availability is very limited. The event is free but booking is essential.
Time: 1pm – 1.45pm
How to book: Email [email protected] for tickets and availability.
Venue
Promenade House
The Promenade
Clifton
Bristol
BS8 3NE
Event type
Event organiser
Stride Treglown
Neighbourhood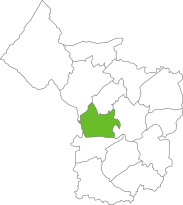 Cabot, Clifton and Clifton East