RICHARD LONG: TIME AND SPACE
A major new solo exhibition celebrating Bristol-based artist Richard Long, including several new works and recreations of previous works that have been made for this exhibition. #RichardLong
They are a sort of simple celebration of the place, like its stones, or the horizon, or the mist, and of me being there, at that particular time, possibly never to pass that way again. I sometimes think of these works as songs. I have said that a sculpture can be as far as the eye can see, meaning the stones can be aligned to a feature on the horizon, for example, or a passing cloud, at that moment, in relation to the viewer. Richard Long, 2014
Part of the programme celebrating Bristol's year as European Green Capital, the project looks particularly at the area where Long grew up and still lives as the start and end point for many if his early walks and text works. The exhibition focuses on the artists' personal relationship to place and local materials, and how the ideas and language developed through his early career were key in the development of ideas that the artist now realises across the world.
"In the end there is one giant work stretched out across the world, crossing and over-lapping, an epic of art". Rudi Fuchs, 1986
TIME AND SPACE includes sculpture, drawing, photography and text works that date from 1967 to the present. The exhibition features a number of important early works, which are key to understanding the significance of Bristol and the South West in Richard Long's practice, including an early sculpture, Ireland (1967), which will be remade in the galleries. The exhibition will include two major new works: a large sculpture made from Cornish slate and a wall work made with mud collected from the River Avon. Also included will be a selection of new mud fingerprint drawings on driftwood collected by the artist, as well as a selection of photo works and installed vinyl text works.
Richard Long has realised many works that engage with the landscape, investigating nature and his experience within nature. Like other artists associated with the Conceptual and Minimal Art movements of the mid-sixties, he emphasises the process of perception and ideas in art, while his works create moments of beauty and poetry inside and outside of gallery spaces.
Walking is central to Long's work as a way of perceiving and recording landscape; early in his career he established the precedent that art could be a journey and that a sculpture could be deconstructed over the distance of a journey. His beguilingly simple works use raw materials such as stones and driftwood, found along the way. These works are often simple interventions, marks of passage. Often these works leave little or no trace and works are documented through photographs or text works that record his ideas, observations and experiences.
Walking as a medium has enabled the artist to articulate ideas about time and space. He seeks a freedom of movement and expression, and a balance with the natural world though a physical and personal engagement with the land, working with nature to reflect its impermanence and the changing processes of time. These often remote works made in the landscape feed the imagination. In the gallery, sculptures and mud works feed the senses directly.
Richard Long is considered to be among the most important artists of his generation. In 1969, his work was included in the seminal exhibition 'When Attitudes Become Form' at the Kunsthalle Bern, for which he presented his first text work documenting a walk made in the Alps. He won the Turner prize in 1989, and represented Great Britain at the 37th Venice Biennale in 1976. He was awarded Japan's Praemium Imperiale in the field of sculpture in 2009, and was made a CBE in 2013. He has made artworks in all five continents and has had over 250 solo exhibitions to date.
About Bristol 2015 European Green Capital
Six arts projects are funded by the Arts Council England Exceptional Fund as part of Bristol's year as European Green Capital, to help make sustainable living accessible. The Bristol 2015 arts and culture projects are being delivered by national portfolio organisation, the Bristol Culture Development Partnership (BDCP), and will play a central part in helping people see sustainability in a new light.
Time
11:00 to 18:00
Venue
Arnolfini
16 Narrow Quay
Cabot
Bristol
BS1 4QA
Prices
Free (donations welcome)
Event type
Event organiser
Arts Council, Bristol 2015
Neighbourhood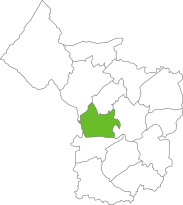 Cabot, Clifton and Clifton East