Venturefest Bristol and Bath 2015
Venturefest Network, Bristol2015, Invest Bristol & Bath and Business West present: Venturefest Bristol & Bath 2015
Venturefest returns to Bristol and Bath this year, bigger and better than ever before, to celebrate the region's position as a global centre for innovation.
Venturefest Bristol and Bath 2015 will take place on the 9 June at the Passenger Shed and Engine Shed in Bristol. The new-look event will showcase the unrivalled innovation and investment opportunities in Bristol and Bath, which was last month named the largest digital cluster in the UK outside of London .
Venturefest enables entrepreneurs and innovators at all stages of the business lifecycle to connect with investors and thought leaders. Those attending will benefit from access to established global companies, investors, academic inventors and some of the region's most innovative and enterprising businesses. The event will also have a particular focus on the role of innovation in sustainability and green technology as Bristol celebrates its year as European Green Capital.
After taking a break last year, this year's event is being organised by the Venturefest Bristol & Bath Partnership which includes Invest Bristol & Bath, Bristol 2015 and the Venturefest Network. Bristol & Bath has developed a global reputation as an innovation hotspot which was recognised last year in an international report from McKinsey & Co and Centre of Cities which revealed that the region is the only fast-growing globally significant technology cluster in the UK.
Andrew Garrard, Chairman of Bristol 2015, said: "As a world centre for innovation we're really excited to have the opportunity to bring together Bristol and Bath's leading businesses, entrepreneurs and thought leaders and showcase their cutting-edge thinking and approach to investors from across the region, country and from around the world. In Bristol's year as European Green Capital, Venturefest will also showcase the best green technology innovations from Europe and highlight the environmental contribution made by the West of England." 
Venturefest will have four main elements. Firstly, the main exhibition space will be an innovation showcase of the region's most successful sectors: advanced engineering; high tech, ICT and microelectronics; digital and creative; and city innovation. There will also be an Investor Showcase, supported by SETsquared, TechSPARK, Invest Bristol & Bath and KPMG; plus a Start-up Village presenting some of the region's most exciting young innovations. Finally, a Thought Leadership Conference will highlight the latest developments on key issues affecting innovators and investors.
For more information, and to keep up to date with the latest news, follow @venturefestbb or visit www.venturefestbristolandbath.com
Venue
Engine Shed + Passenger Shed
Station Approach
Lawrence Hill
Bristol
BS1 6QH
Event type
Talks & Debates
Workshops & Education
Event organiser
Bristol 2015
Neighbourhood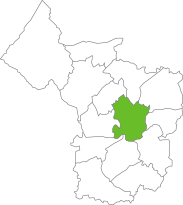 Ashley, Easton and Lawrence Hill
SEE ALSO: